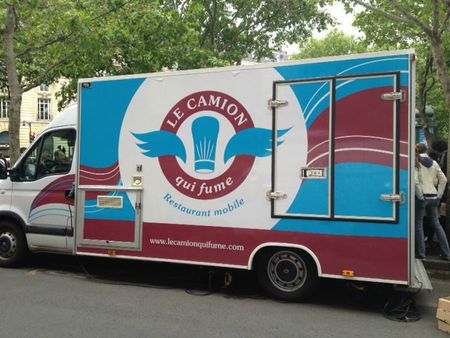 Le camion qui fume is my favorite surprise of the moment, it's a street food truck....it's not something normal in Paris, it's completelly new....
it's a concept launched by a young american lady, she have studied cooking at Ferrandi school then decided to have a truck, to use social media to promote it and to make good burgers (what is not easy to find in Paris)
and the result is.... a huge success.
you have to follow the "camion qui fume" on twitter or facebook to know about where to find it and what you can eat, then you have to go and to be patient because you will have to queue at least 1 hour.
but it's really well organised, there's a guy taking orders, another taking money.... and so one till having your burger without fighting or nothing...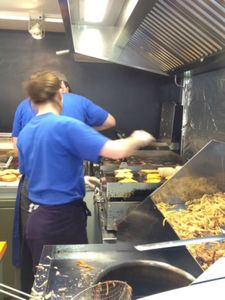 go for the cheeseburger, good house hached meat, real cheddar cheese, nice fresh brioche bread, hand made french fries.
11 euros the menu with a cheese, fries and coke.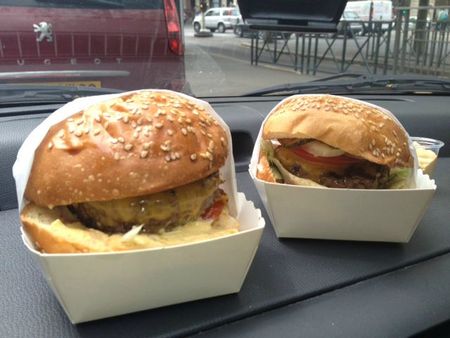 yes I will go again, because yes it delicious.
http://www.lecamionquifume.com/