Tetou is "The" spot on the Riviera during the high season. it's a nightmare to get a booking there if you are not Brad pitt or Johnny Depp.
it's known for it's bouillabaisse.
the restaurant is a typical seaside restaurant, white and blue design. not that much thing on the menu.Actually when you go to Tetou, you go for the bouillabaisse or for the grilled lobster. so that's it.
They first put on the table some small pink radish, picholine purple olives and butter ( it's typical on south france)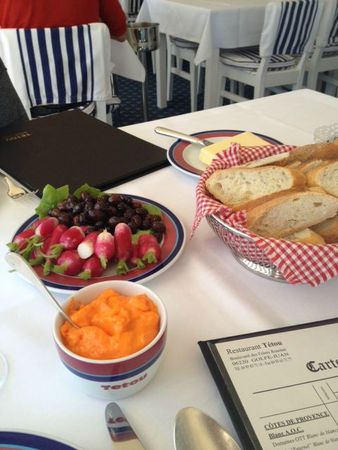 We've ordered the lobster bouillabaisse, it comes for minimum 2. it's really huge so I recommand to take only the bouillabaisse and skip starters.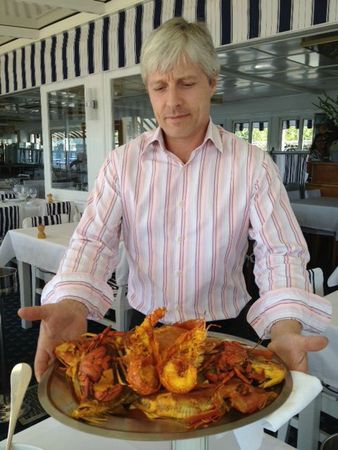 you got 2 services of fish/lobster, the fish soup, the safron potatoes and the rouille and grilled bread.
I have to say that the bouillabaisse is really good.
I wanted to have some sweets after that fishy taste. and this was a bad idea. desserts are super crap specially the lemon pie. Grrrrrr.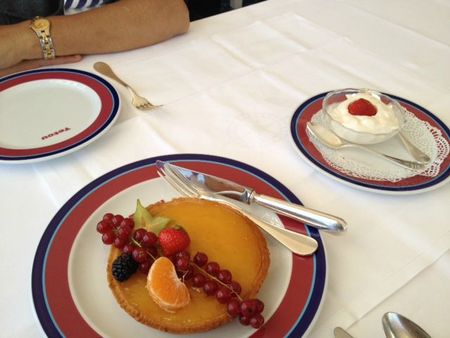 the really bad point of this experience is the bill.... tetou is outpriced... 140 euros per person the bouillabaisse and 17 euros the lemon pie!!!!! WTF!!!!
what can I say???
a restaurant to try once in a life just to say I've been to tetou. too expensive for what is it even if the bouillabaisse is good!!!
Tetou
10 bd des Frères Roustan
06220 Golfe-Juan
04 93 63 71 16