Da Puny is the most famous restaurant in Portofino ( well actually portofino is so small that to be famous between 3 restaurants shouldn't be that difficult)
No I'm jocking...
it's famous for it's simple but delicious sea side italian cuisine with ligure olive oil but it's also famous for being Berlusconi's favorite restaurant.
it's on the small cutie little port of portofino so you cant' miss it.
I took the sea salad, and i was expecting a sea salad like everywhere with vegetable and some seafood.
and i had a great surprise it was not like that, it was simple steamed octopussy, squid and scampi and the waiter put on table lemon juice, salt and olive oil. really delicious. I loved it.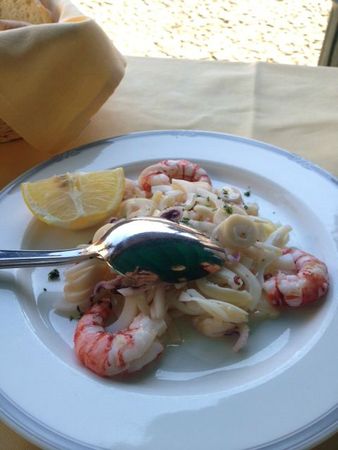 after i tried the Vongole. spaghettis with clams, garlic and parsley.... excellent, just al dente as i like.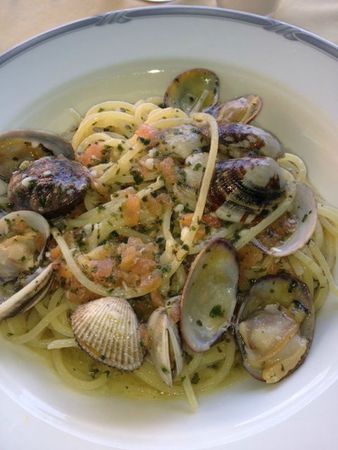 to finish i tried the sea bream in salt crust.delicious. cooked to perfection, with just a line of ligure olive oil on top....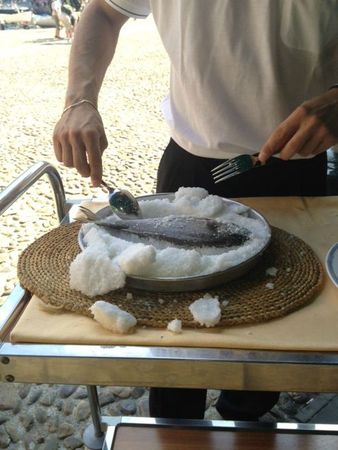 i highly recommand Da Puny, a lovely delicious restaurant and really not expensive.
we were 2 we took statrters, pasta and a fish for 2 and we paid around 100 euros.
Da Puny
Piazza Martiri dell'Olivetta, 5 16034 Portofino Genova, Italie
0185 269037
tried and written by Mimi