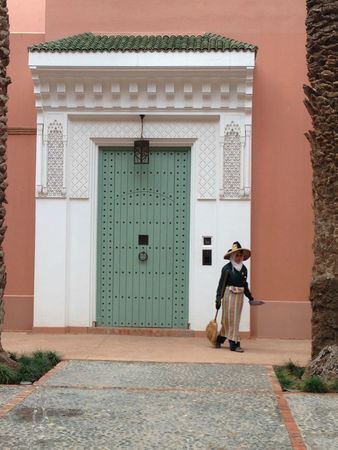 The Royal Mansour is an amazing on of the kind hotel in Marrakech. it's for me the most beautiful place i've ever visited. it's the pearl of morocco hospitality industry, it's all about beauty, luxury and fine moroccan handcraft.
The Royal have been built to reproduce a Medina, small little streets, there's no rooms, only Riad (moroccan style medina houses)
Every nano detail have been studied, even the dress of the gardener that is a traditional haik ( dress of women of the north).
Well... I can talk hours, and pages about this fabulous place, I have took about 300 pictures during my stay. but my blog is about food...
And food is.... as the place, excellent.
Yannick Alleno ( 3 stars chef of the Meurice paris) have been selected to be the executive chef or the royal, There's 3 restaurants, a fine dining moroccan, a fine dining french, and a more casual french restaurant that i will talk about on this post.
of courses the restaurant is really beautiful, the selection of table art really luxurious.... so nice Raynaud plates
the service is good, a bit shacky but good.
the bread is so amazing.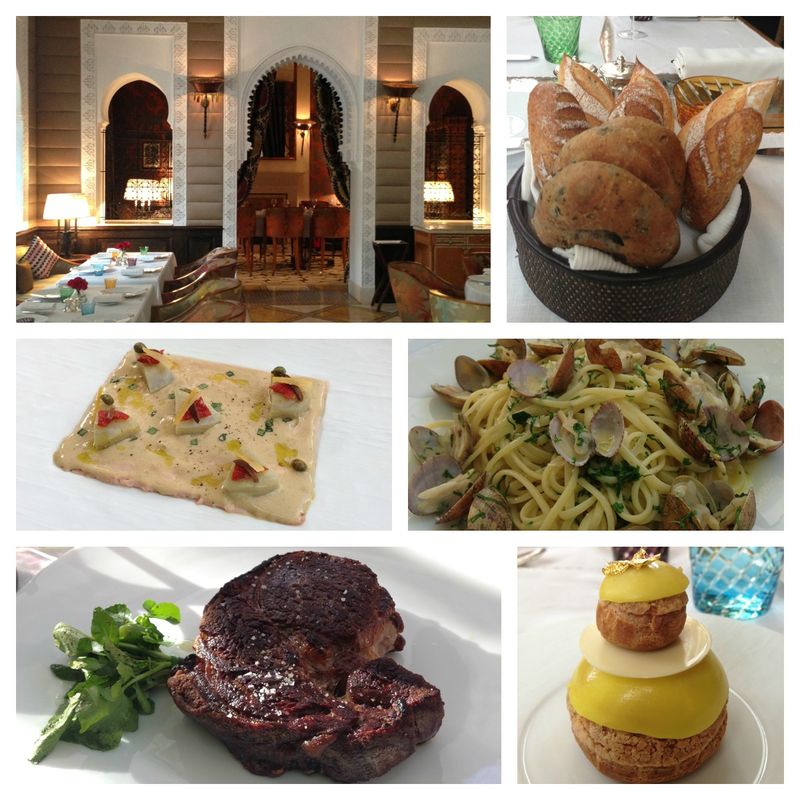 I tried the Vitello tonatto so delicious, the dressing is perfect, then pasta Vongole that was good, a grilled sirloin, well executed and the very good surprise was the dessert....
an amazing Lemon Religieuse...beautiful and so tasty.
I highly recommand you to eat at any of the restaurants @ Royal Mansour if you are in Marrakech, it really deserve it.
yes.... it's expensive... but everything in marrakech is expensive so all in all better to spend money in a place that is beautiful and where the food is good ;-)
Réservation: +212 5 29 80 80 80
tested and written by Mimi