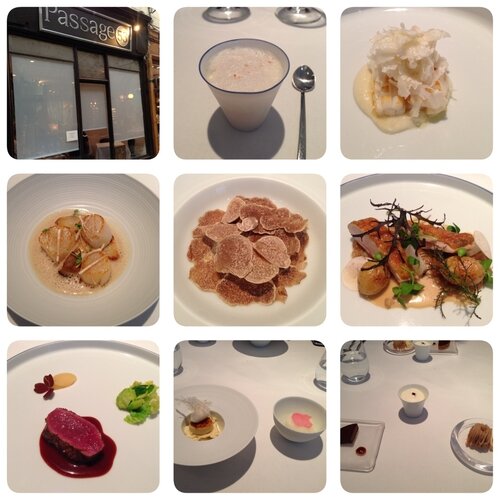 I finally tried passage 53 by chef Sato.
Since it got his first star that i wanted to go... And then the second...and not yet visited... Shame on me!!!
It's now done... And i can tell you that if it was not so complicated to book that i will go more often!!!
I had an excellent experience, i went for the small menu with the white truffle option, everything was perfect, so precise...
A special bravo for the desserts... And specially the mont blanc to die for!!!
- Pumpkin cream, cinnamon foam and cheese
- Squid and variation of cauliflower
- Scallops variation of mushrooms and walnut oil
- Ravioli of brown onion confit , root cream, parmesan and white truffle.
- Bresse chicken, risotto, yellow wine sauce and potatoes.
- Deer
- apple dessert
- best Mont blanc ever, tiramisu and signature chocolate pie
I highly recommend Passage 53.
Food is amazing, service is excellent, price is convinient.
The menu costs 150 euros.
53 passage des panoramas 75002